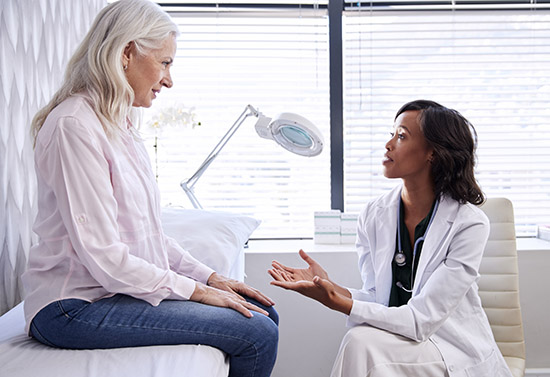 After receiving a diagnosis from your doctor, the focus is often on taking care of your physical health. Take your meds. Eat less salt. Weigh yourself daily.
These are important factors, but when it comes to managing a new condition, learning how to cope, how to take care of your mental health, is crucial.
A new diagnosis can be a lot to handle. Giving yourself the time and space to process the changes you will need to make can have a positive impact on your journey forward. Here are five ways to help you cope with your diagnosis and live a more fulfilled life.
1. Ask for Help
Trying to go it alone can be tough. Your family, friends, and loved ones are going to want to be there for you. Let them. While they will want to help, they might not know how to help you.
Tell them about your condition and your treatment plan. And don't be afraid to let them know what you need. They'll appreciate being able to help make your life a little easier.
2. Focus on What You Can Control
You may feel a little lost and unsteady after learning that you have heart failure. This is a normal response. But you can regain a sense of control in your life by focusing on what is within your power when it comes to your health.
When it comes to heart failure, there are choices you can make that will help or hurt your condition. For example, embracing your treatment plan is one of the most impactful things you can do. Your plan may include simple tasks like taking your meds as prescribed and weighing yourself and checking your blood pressure daily. These actions are within your control and will impact your overall health.
3. Make Self-Care a Priority
Everyone could probably use a little more self-care, but this is especially true for those with a chronic condition. It may seem like a selfish act, but taking time for yourself serves your body and your mind.
You will find more balance and joy when practicing self-care. You can do this by taking time for yourself every day, even if it's for just 30 minutes. Allowing yourself 7-9 hours of sleep each night or doing a hobby you enjoy are more ways to practice self-care.
4. Find Joy in the Simple Things
When life gives us tough situations to deal with, it can put everything into perspective. What we used to believe we needed to make us happy no longer seems as necessary. You may feel overwhelmed at times, but look for joy in the simple things.
Begin to notice and find pleasure in things you used to take for granted. This can be watching the sun rise while sipping a cup of coffee or watching a thunderstorm roll in on a hot summer night, or even hugging an old friend or appreciating the vibrant colors of spring flowers.
5. Get Professional Support
You might think that therapy is only for those with mental health struggles. But that's not true. Therapy can be a helpful tool when you're in a stressful or tough situation. A new heart failure diagnosis is an example of one of these instances.
Your therapist can help if you're feeling stuck or you're having feelings of hopelessness. Therapy can teach you how to best manage your condition. This might be learning how to advocate for yourself or figuring out how to navigate any medical issues.
CLC15126.B