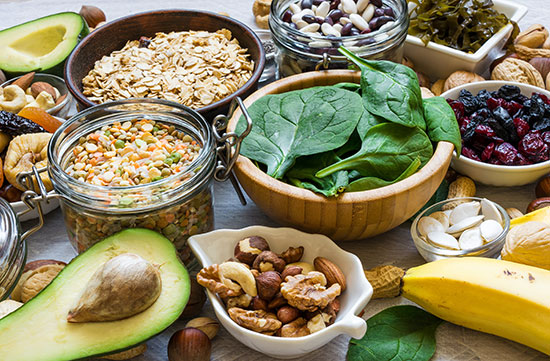 Potassium is a mineral that your body needs to work properly. It is a type of electrolyte. Electrolytes like potassium help keep your heartbeat regular and your muscles contracting. They help bring nutrients into your cells. They also help move waste out of your cells.

Potassium and Heart Failure
Certain heart failure medications may cause changes in the potassium levels in your body. Depending on the medication, your levels may go up or down.
Angiotensin-converting enzyme (ACE) inhibitors, aldosterone antagonists, angiotensin receptor blockers (ARBs), and angiotensin receptor–neprilysin inhibitors (ARNI): These medicines can increase potassium levels. If this happens, your doctor may ask you to reduce the amount of potassium in your diet. Your doctor may also decrease the dose of your medication (if possible).
Diuretics: Some diuretics can lower potassium levels in your body. If this occurs, your doctor may tell you to increase your potassium intake. You may be put on a potassium supplement as well.
Heart failure is a risk factor for kidney disease. When your kidneys aren't working as they should, you may need to limit potassium in your diet.
This means avoiding high-potassium foods. A low-potassium diet may mean eating about 2,000-3,000 milligrams (mg) per day, but your doctor may recommend another amount that's right for you.
Having high or low potassium levels can be dangerous. If you have kidney disease or are taking one of these medications, talk to your doctor about any changes you may need to make to your diet.

Potassium Food Sources
Potassium is naturally found in foods like fruits, vegetables, beans, nuts, and dairy. If your doctor tells you to eat less potassium, limit these foods in your diet. If your doctor asks you to increase potassium in your diet, eat more of these foods. For reference, if you're on a potassium supplement, 10 mEq equals 750 mg of potassium.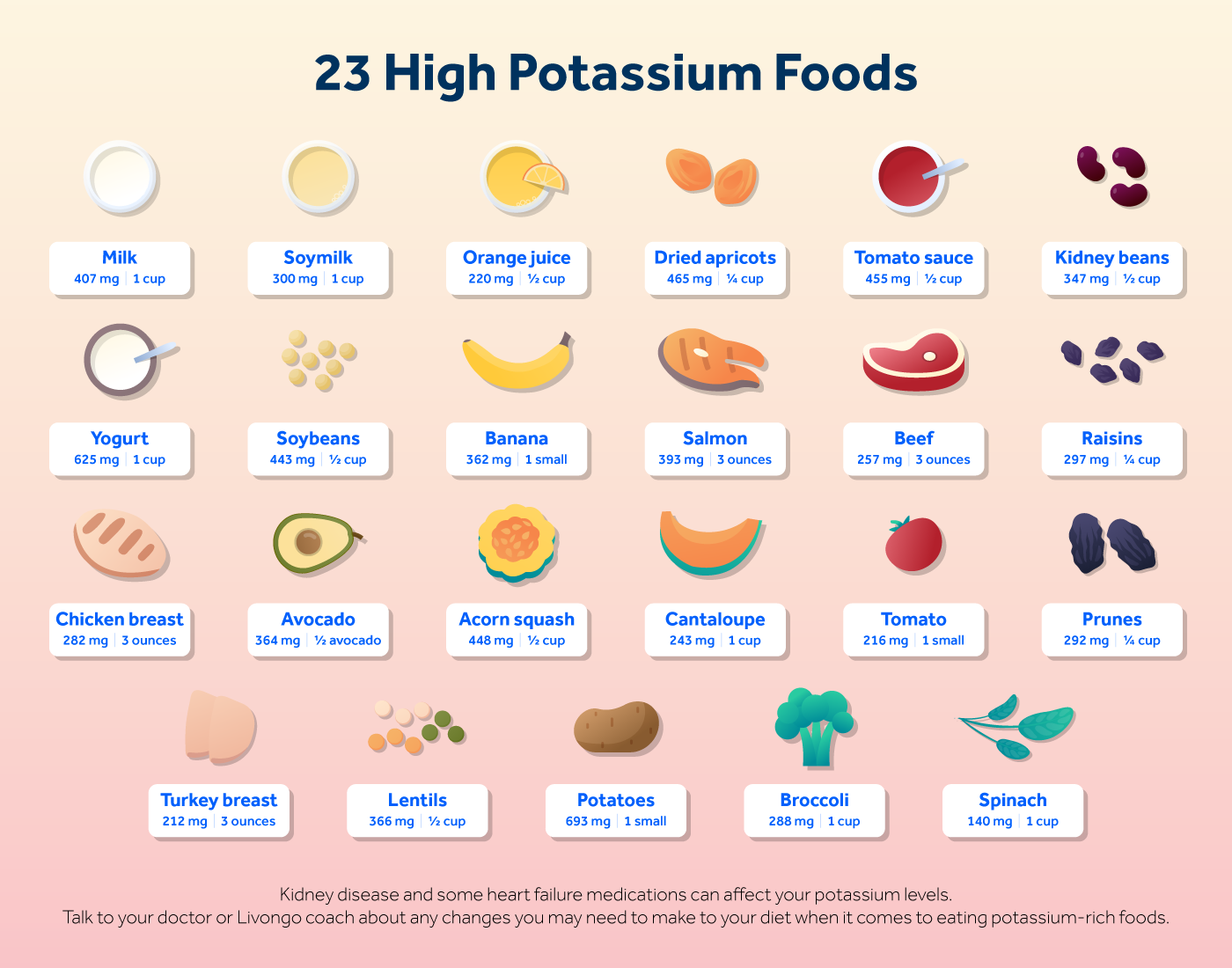 Additional Sources of Potassium
Food companies make many processed foods with added potassium. Added potassium foods can provide a lot of potassium per serving. Check the ingredients section of the food label for added potassium. Common potassium ingredient names include:
Potassium sorbate

Potassium chloride

Potassium lactate
Food labels include how much potassium is in a food per serving. This can be a useful tool. Look at the Nutrition Facts panel when choosing foods. Don't forget to check the serving size, too. Serving size is at the top of the Nutrition Facts panel. If you eat more than one serving, keep in mind you have eaten more potassium than what is listed.

Schedule a session with a Livongo expert coach for help creating a plan that is right for your individual needs.
CLC14532.B