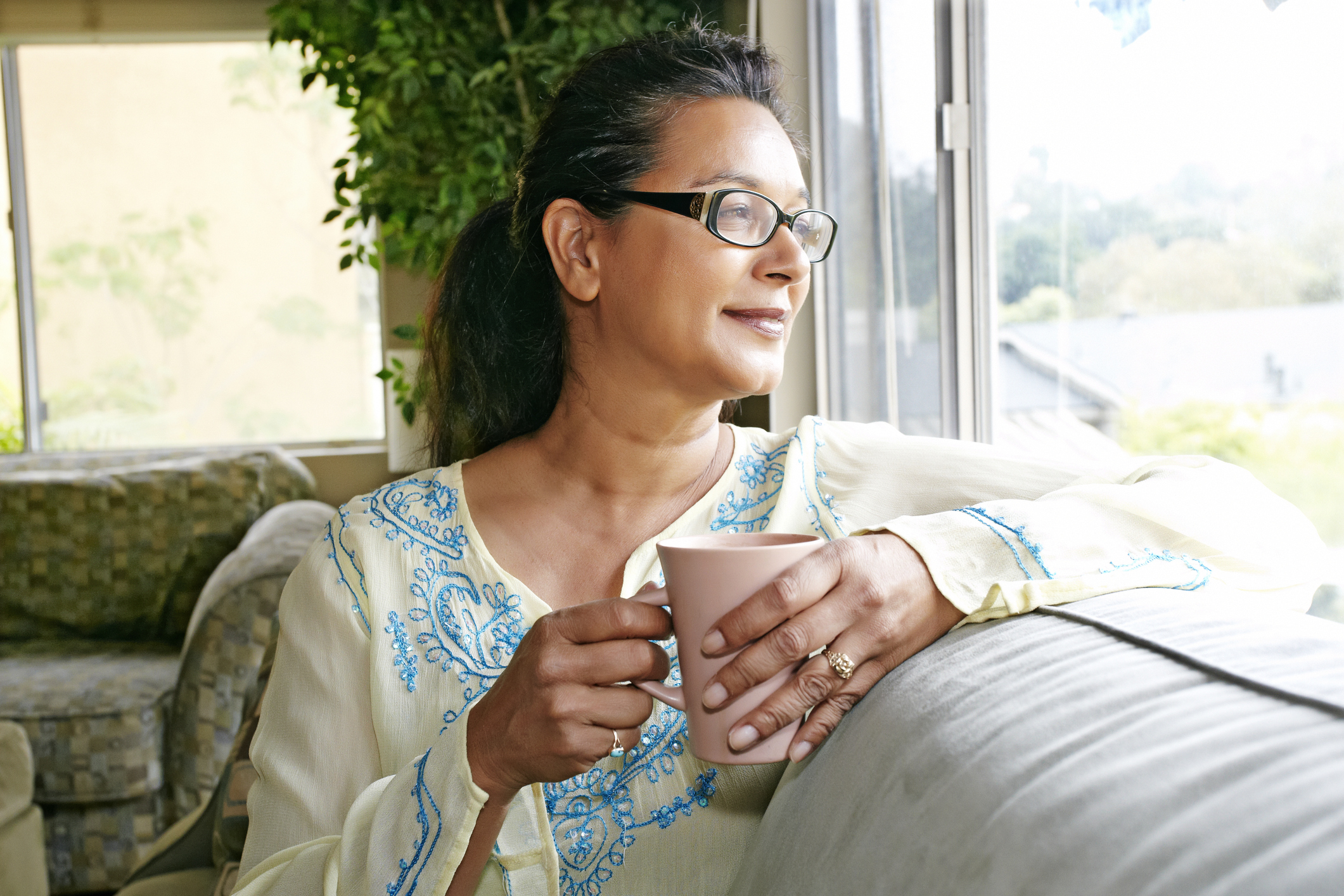 What is menopause?
Menopause is the phase of life after your periods have stopped, when levels of the hormone estrogen have declined. Menopause can also occur as a result of surgery. If the ovaries are removed for medical reasons, you will enter menopause.
Perimenopause

is the stage before menopause. The first natural decline in estrogen levels starts during this phase. Perimenopause begins a few years before menopause.

Menopause

is official once it has been a year since you had your last period. Your ovaries have stopped releasing eggs. They are also making much less estrogen. This is the time when you are most likely to have symptoms of menopause, like hot flashes, night sweats, and vaginal dryness.

Postmenopause

is the years after menopause. The common symptoms of menopause usually go away. Health risks related to the loss of estrogen, however, increase as you get older.
What changes should I expect with menopause?
Hormonal changes.

Levels of estrogen decrease. This can raise your risk of heart disease, stroke, and osteoporosis.

Weight gain.

You might gain weight during this time. If you have diabetes, you may need to adjust your diabetes meds. This stage of life can also cause a change in where your body fat is located. Many women begin to store more fat in the abdomen.

New onset depression or mood disorder.

Irritability, feelings of sadness, and lack of motivation may be common feelings during menopause.

Infections.

Even before menopause, high blood sugar levels can contribute to urinary tract and vaginal infections. The decrease in estrogen makes that risk greater. 

Urinary incontinence.

About half of postmenopausal women have trouble holding in their urine. Lower estrogen levels can weaken the bladder.

Oral issues.

Dry mouth can become more common after menopause. As a result, you may be at an increased risk for cavities.

Sleep problems.

After menopause, hot flashes and night sweats may keep you up at night. You may also experience mood swings. If you have diabetes, lack of sleep can make it tougher to manage your blood sugar level. 

Sexual problems.

Menopause can cause weakness and thinning of the vaginal walls.  This can lead to vaginal dryness and painful intercourse.

 
What you can do
Menopause can challenge you both physically and mentally. But there are strategies to help you best manage your journey.
Balance your plate.

Eat a variety of fruits and veggies, legumes, whole grains, fish, lean meat, and low-fat dairy products. 

Meet your calcium needs.

Calcium remains important as you age. Women are most at risk for developing osteoporosis right after menopause. Osteoporosis is a bone disease that occurs when the body loses too much bone, makes too little bone, or both. Getting enough calcium and vitamin D is important to maintain bone health. Women should aim for:

 

50 years old and younger = 1,000 mg/day

 

51 years old and older = 1,200 mg/day

Stay active.

Aim for about 30 minutes of physical activity a day. Brisk walking and strength training are good options.

Quit smoking.

If you smoke, try

these tips

to help you quit.

Check your blood pressure.

Make sure your blood pressure levels are within a healthy range. Ask your doctor if you have questions or concerns. If you take meds for high blood pressure, be sure to take them as prescribed.

Take care of your mental health.

Seek the support you need to manage your emotional well-being.

Measure your blood sugar frequently.

The hormonal changes of menopause can affect how your cells respond to insulin. You may need to check your blood sugar level more often than usual during the day. You may also need to check during the night. Keep a log of your blood sugar readings and symptoms. Your doctor may use the details to adjust your treatment plan as needed.
Talk to your doctor about:
Adjusting your diabetes meds. If your average blood sugar level increases, you may need to increase the dosage of your diabetes meds or begin taking a new one. If your average blood sugar level decreases, you may need to reduce the dose of your diabetes meds.

Heart health. If you have diabetes, you're at increased risk of heart disease. The risk increases even more when you reach menopause. In addition to cholesterol-lowering meds, eating well and staying active can also keep your risk down.  

Treatment options. Your doctor may have suggestions for managing symptoms like hot flashes, vaginal dryness, or decreased sexual response.
If weight gain or other issues are a challenge, schedule a session with an expert coach or message a coach from our app.
CLC14446.A