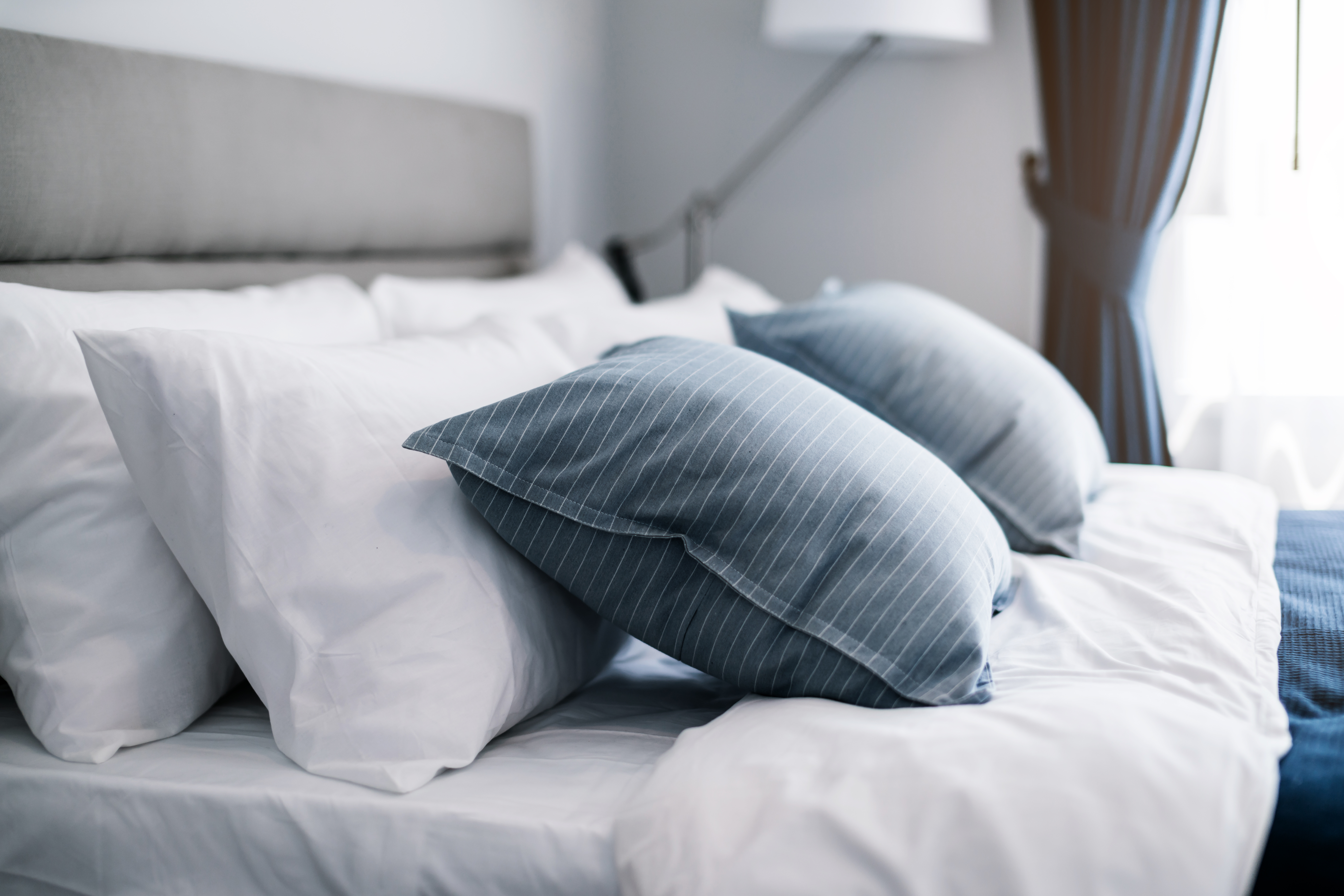 Have you tried drinking a warm glass of milk before bed to get a good night's rest? It is true that how you eat can improve your slumber (there's no proof that milk remedy works, though!). Here are some food-focused changes that might help you rest easier:
Have a caffeine cutoff. Found in coffee, tea, chocolate, and more, caffeine can give you a needed energy boost during the day. But it can also keep you from getting your best sleep — long after you've consumed it. Try avoiding caffeine for at least 6 hours before bedtime. A warm decaf beverage could help you wind down your day.
Moderate alcohol. Beverages that contain alcohol, like wine and beer, can make you feel sleepy. But they can actually disrupt your sleep later on in the night. The more you drink, the more likely it is to impact your sleep. Even if you drink only a little, cutting back may help.
Dial down the spice. Foods like hot sauce close to bed might keep you from your best rest. A small study found that spicy foods at dinner increased people's body temperature while they slept, altering normal sleep cycles. It may be worth a try to keep spicier meals to earlier in the day.
Have an earlier dinner. Eating just before bed can up your risk for acid reflux, which can interrupt sleep. If it doesn't get in the way of your schedule and blood sugar needs, try shifting dinner a bit earlier so you're well digested by the time you tuck in.
Keep your plate balanced. When you eat foods like veggies, fruits, whole grains, beans, and fish, it's good for your overall health and your sleep health. Even more reason to energize your body with a variety of good-for-you foods every day!
CLC12956.A