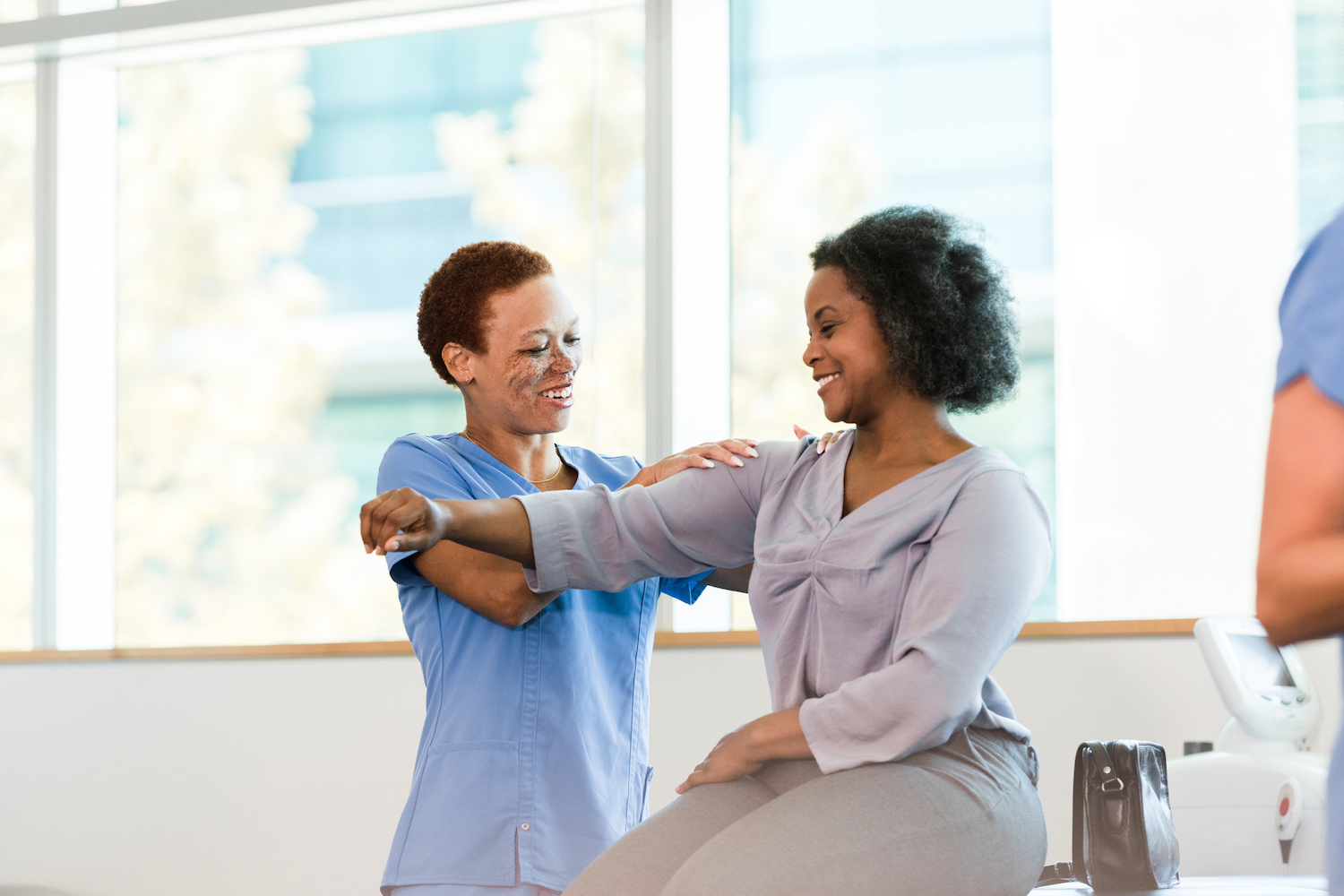 What is chronic pain?
Chronic pain is any pain that lingers for three months or longer, even after you've tried to treat it.
Chronic pain can show up in the joints, nerves, muscles or even bones. It could include sudden pains, like a sharp jab or shooting pain. Or it could be a dull and constant ache or soreness. Either way, it's not pleasant and can wear you down.
What causes chronic pain?
There are a few factors that can cause chronic pain. These include:
Injuries like sprains, falls, broken bones, etc.

Pinched nerves or strained muscles

Illnesses or infections

Poor posture

Unsupportive chairs or mattresses

Unsupportive shoes (like high heels)

Arthritis

Conditions like fibromyalgia, irritable bowel syndrome (IBS) or diabetes

Chronic diseases like cancer

Mental or emotional stress
Some of these issues are short-term. Others can be long-term and may be permanent.
If you have chronic pain, work with your healthcare provider to pinpoint what may be causing the issue.
How can I manage chronic pain?
The good news is, whether pain is short-term or long-term, it is treatable! There are many clinically proven options to try.
Someone with chronic pain might find relief with:
Massage

A healthy change in diet

Light physical activity

Acupuncture

Mindfulness meditation, such as progressive muscle relaxation

Reducing or quitting alcohol and tobacco

Wearing supportive shoes

Sleeping on a firm, supportive mattress

Working with a physical therapist

Working with a licensed pain specialist

Finding a trusted counselor or mental health therapist

Over-the-counter medication, such as ibuprofen (used as directed)

Medication prescribed by a doctor
Important note
Talk to your healthcare provider before changing your medications or treatment plan.
Certain pain medications, such as opiates, can be very addictive. It's important to follow your doctor's instructions when using pain meds. Use the lowest dose possible to manage your pain. And stop using pain medication as soon as your doctor tells you to.
If you have any trouble stopping pain medication, you are not alone. Reach out right away to a support network that can help you. You can call the Substance Abuse and Mental Health Services Administration (SAMHSA) toll-free help line to find support near you: 1-800-662-HELP (4357).
You can also call SAMHSA if you are in recovery and are trying to manage chronic pain without the use of pain meds.
Focus on what doesn't hurt
Living with chronic pain can be hard. But it can be helpful to remember the parts of your body that don't hurt. It also helps to think about the things in life that bring you joy. It's not about pretending that you're not in pain; it's about finding gratitude in the things that are still going well in your life! Doing this can help take your mind off your pain until you and your doctor can find a treatment plan that works for you.