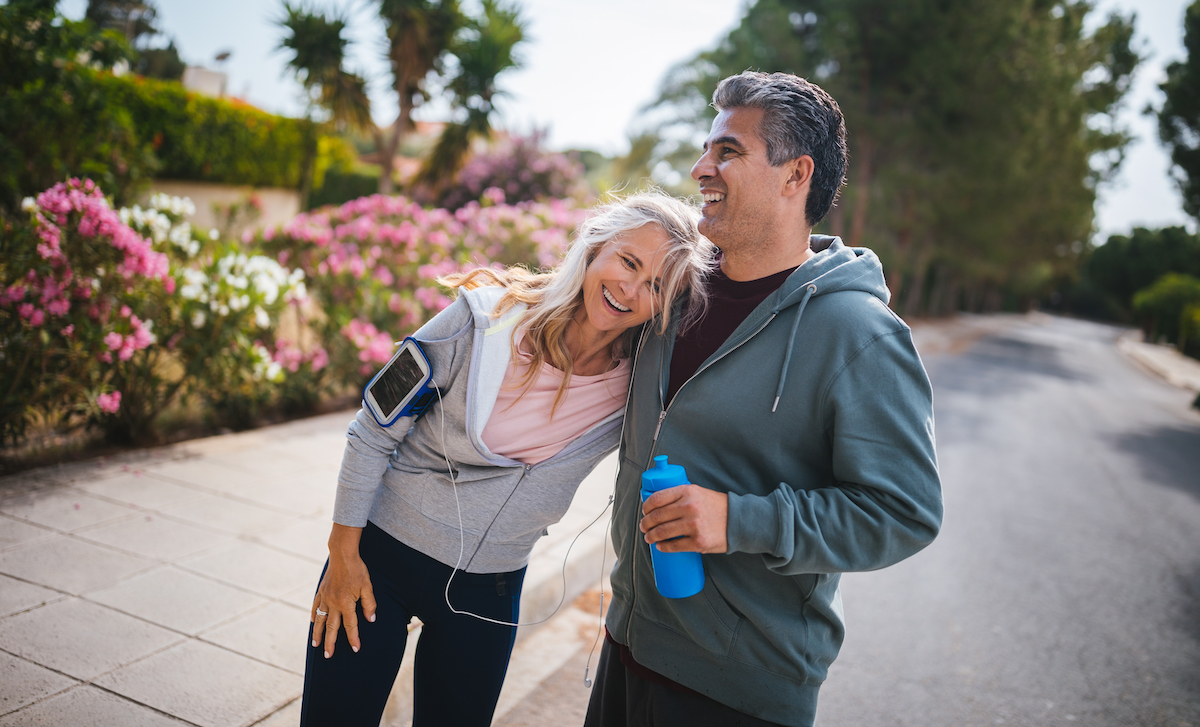 Working on getting healthier? You're not alone!
Healthy habits are a lifelong effort. And that can be overwhelming, especially for those of us managing chronic conditions, diseases or disabilities.
But it doesn't have to feel all bad all the time. Here are eight simple steps you can take to avoid feeling burned out while you work toward your health goals.
1. Ask the experts
We all need help sometimes. And that's even more true when we're trying to achieve a new goal or deal with a new diagnosis. Work with your primary care provider, an expert coach or another licensed expert to help you understand your goals or conditions.
2. Get support
After you've reached out to experts on your goals, reach out to the experts on you. Enlist friends, family, coworkers or anyone else you trust. They can cheer you on or help you process these changes. And if you're worried you'll feel like a burden to others, just remember: They might actually look forward to helping you and caring for you!
3. Simplify
Sometimes managing our health feels overwhelming because it's new or complicated. Try to keep it simple. If you're working on a new health goal like exercising more, start small. Follow a personal trainer's advice or your doctor's directions and take it one step at a time. If you're managing a condition like diabetes or high blood pressure, focus on the basics first. Start with taking medications as directed and using your devices consistently.
4. Remember your "why"
When you feel like it's just too much change, think back to why you're making this change in the first place. Think about why you want to stay healthy. Want to stick around longer for your kids or grandkids? Keep their picture on your phone's lock screen. Want to feel strong and free? Put a sticky note on your kitchen table reminding you of those words every day. Keep it personal to you and get creative!
5. Remember your power
You've done hard things before. Perhaps you finished a tough school program. Maybe you've raised a child or worked at a marriage. You might have achieved a health goal before, like quitting smoking or getting to a healthy weight. Think of something you've accomplished before and remind yourself that you have what it takes to do hard things.
6. Work on acceptance
It can be hard to hear a doctor diagnose you with a new condition or disability. It's normal for the first response to be denial: "No, that can't be. I'm healthy!" It takes time for our minds to accept the shock. To ease that process, try to accept your body as it is. Our bodies have limits. Age changes us. But despite the hard times, your body hasn't given up on you!
7. Strike a balance
Healthy changes are a commitment. But it's important not to let your health take up all your thoughts and time. Keep some room for the other things that bring you joy. Think of the people, hobbies and community work that make you feel fulfilled. As you keep working on your health, balance it out with those other things that feed your soul.
8. Practice gratitude
Thinking about what you're thankful for is a powerful tool against anxiety, depression and burnout. If you feel overwhelmed or low on energy, think of one or two things you're grateful for. It could be someone who shows you love. It could be a pet, or your job. Or it could be something about your body, like your ability to see or hear or feel. Focusing on what you already have can help keep you energized while you work toward a healthy balance.
Keep showing yourself some love by continuing your health journey! The road can be long, and sometimes it gets bumpy. But remember that you're worth the effort. And we're with you every step of the way.