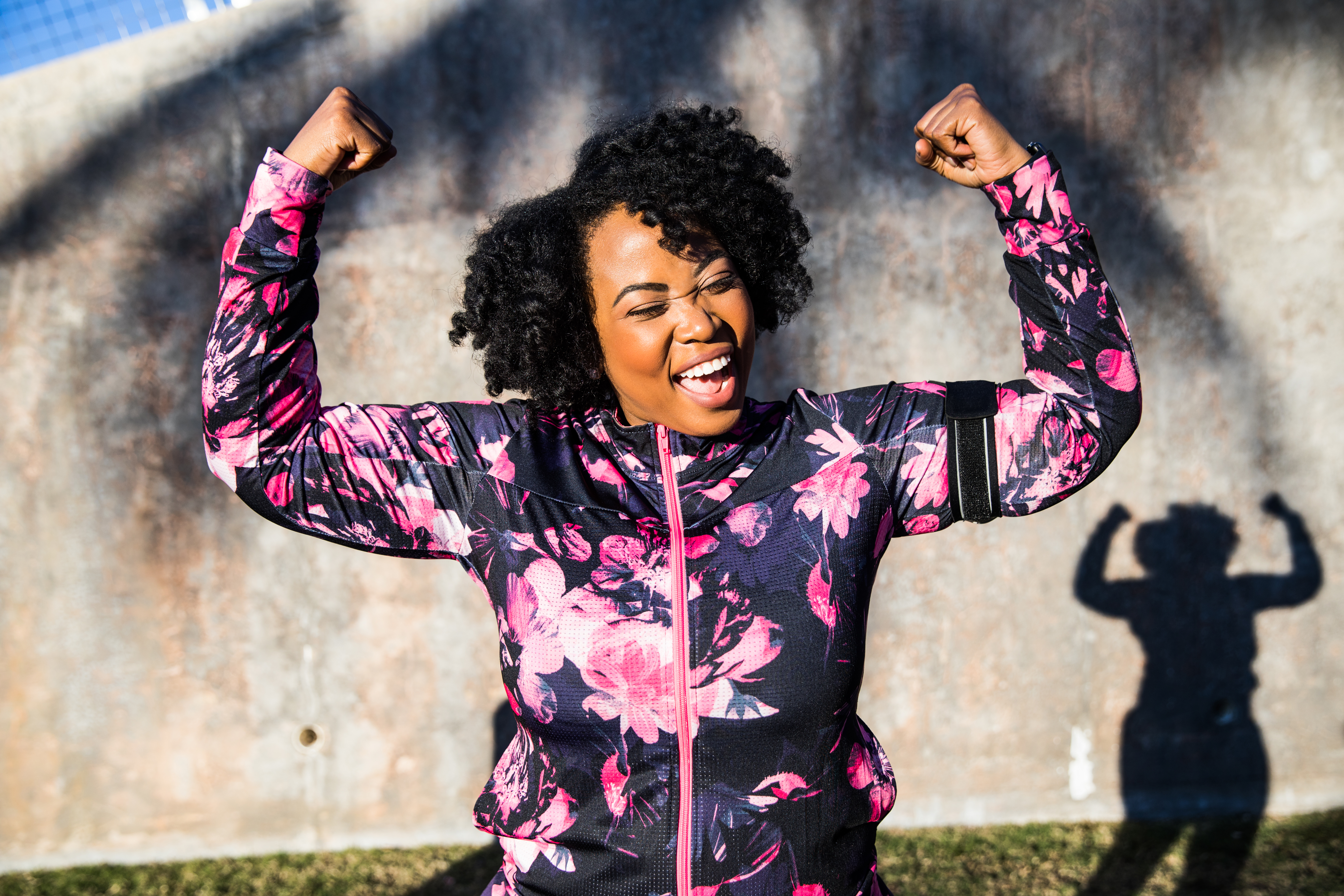 Providers have been using GLP-1 drugs to treat type 2 diabetes since 2005. And now, they've become a hot topic in the treatment of obesity. For many people who struggle with their weight, this class of drugs may sound like a dream come true. But like all treatment options, GLP-1 meds have pros and cons. Here's what you need to know about them. 
 
What is GLP-1? 
Your body produces a hormone called glucagon-like peptide 1 (GLP-1). GLP-1 helps your body manage hunger. When you eat, GLP-1 sends your body the message: "I'm satisfied."  
It's been found that people with type 2 diabetes need more GLP-1 than others. This may be because their body is producing less. It may be destroying GLP-1 faster or not responding to normal levels. Experts now believe that this may be true in people with obesity too.
How do GLP-1s work? 
GLP-1 meds add to the GLP-1 your body makes with a synthetic form of the hormone. This slows stomach emptying, increases insulin production and reduces sugar released from the liver. Your brain gets the message that it's time to stop eating. 
 
Which GLP-1 meds are for diabetes?  
Your doctor may prescribe one of these drugs to treat diabetes (links to manufacturer's prescribing information provided in parentheses):
Which GLP-1 meds are used for weight loss? 
A GLP-1 uses the same active ingredient whether it's used for diabetes or weight loss. However, providers may prescribe them at a different dose. For example, Ozempic and Wegovy use the exact same drug. However, providers prescribe Ozempic for diabetes management and Wegovy for obesity. A dose of Wegovy may be higher than the highest dose used for diabetes.
GLP-1 meds used for obesity are currently approved for weight loss in adults with a BMI of 30 or greater or a BMI of 27 or greater in those who also have weight-related medical problems. They are given by injection.
Your doctor may prescribe one of these drugs to treat obesity (links to manufacturer's prescribing information provided in parentheses):
Are GLP-1 meds right for me?   
Talk to your doctor about your personal weight loss journey. Here are some things to keep in mind:
Pros: 
They help lower blood sugar levels in people with type 2 diabetes. GLP-1 meds may be a good fit for your diabetes management and weight loss goals.
They work for weight loss when paired with diet and exercise. In one Wegovy trial, adults without diabetes who used the drug lost 12.4% of their initial body weight.
They cut your appetite. By acting like the GLP-1 hormone, they make you feel satisfied sooner. Smaller servings will lead to weight loss. 
You only need to get the medication once per week. This is true if it's used for diabetes management or weight loss.
Cons:
They only work for as long as you take them. Stop taking the meds and the benefits will end. This goes for both blood sugar management and weight loss. 
Insurance may not cover them. Patient assistance programs may help with costs in the beginning. However, these can expire after some time. Out-of-pocket costs for these meds are quite high.
Most are self-injected at home. They may be a challenge if you dislike needles.
Like any drug, there are possible side effects. These include nausea, vomiting, stomach pain, headache, tiredness, constipation, diarrhea, heartburn and more. More serious side effects are also possible; please see manufacturer's full prescribing information with links provided above.
They don't always work. And most weight loss studies on these meds got funding from the companies that make them. This means there is more likely to be some bias in the results.
Do Teladoc Health care providers prescribe GLP-1 meds for weight loss?  
Teladoc Health care providers can prescribe GLP-1 meds for weight loss when appropriate. Some considerations include:
If you are eligible for Primary Care, or

If you are enrolled in one of our Condition Management programs and your plan includes virtual care

If you meet the clinical criteria

If you've tried to lose weight through lifestyle changes but have not been successful

If weight-loss medications are permitted to be prescribed via telehealth in your state
Our approach is to offer these drugs along with guidance on lifestyle change.  
Can I get a GLP-1 prescription if I use 24/7 Care (General Medical)?  
GLP-1 meds (including refills) are not made available through urgent care visits. This is because these visits are for short-term conditions, like a cold. They are not meant to treat chronic conditions or provide long-term care. Using a GLP-1 drug requires a patient-provider relationship. This must include regular follow-ups to ensure that it's safe and effective.  
Discuss your goals with your care provider to see if a GLP-1 drug is right for you.
If I am prescribed a GLP-1 drug, what will I have to pay?  
Out-of-pocket costs for these drugs are quite high. Your insurance may or may not cover the cost of certain GLP-1 drugs. If they don't, there are patient assistance programs that may help with costs. However, many programs expire after some time.  
 
Who can I contact if I have questions about my GLP-1 drug?  
We encourage you to ask the prescribing care provider any questions you have. Members in our Condition Management program can connect with an expert coach. They offer a personalized approach to building healthy habits. Working with a coach can enhance any weight loss journey.