Historically Black dishes are full of traditional flavors from Africa and other parts of the world. Whether you're trying something new for Black History Month or looking for new healthy recipes, here are three dishes that are flavorful and commemorative, and pack a nutritious punch!
Misir Wot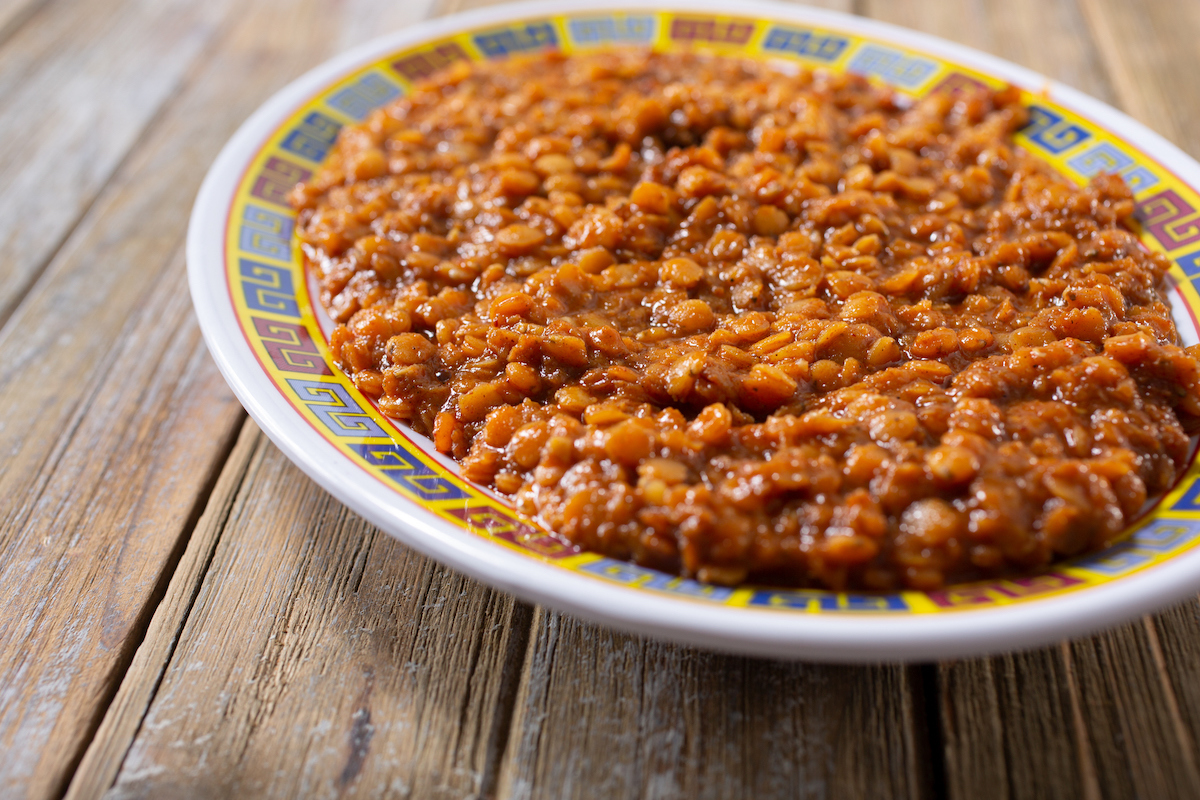 Misir Wot is a traditional Ethiopian dish. Red lentils are the star of the recipe. They are an excellent source of protein and iron. Try this reduced-sodium, originally vegan recipe.
Makes 6 servings
Prep: 15 min Cook: 40 min

Ingredients
4 Tbsp olive oil
1 medium onion, diced
½ Tbsp garlic, minced
2 tsp chili powder
1 tsp tomato paste
1 14.5-oz can of diced tomatoes
2 Tbsp berbere powder (you can use a mix of 2 Tbsp of cayenne pepper and1 tsp of ground ginger if you do not have berbere powder), separated in half
½ tsp salt
¼ tsp cardamom powder
1 cup of red split lentils, washed
2 cups water


Preparation
Add one tablespoon of olive oil to a skillet and heat on medium heat. Once the oil is warm, add the diced onion and cook until it becomes soft. Add the garlic and chili powder and mix gently. Let this cook for about 2 minutes.
Add the tomato paste, diced tomatoes and half of the berbere powder (or half of the cayenne and ginger mix). Mix over heat for about 2 minutes. Add the rest of the olive oil and cardamom powder and stir.
Add the lentils and water and bring this to a boil. Add the rest of the berbere (or cayenne and ginger mixture) and salt. Turn the heat to low-medium. Cover and let this simmer for 20 minutes, or until the lentils are soft.
Nutrition Information
Serving size: ½ cup
Per serving
Calories: 133; Total fat: 10 g; Saturated fat: 1 g; Sodium: 271 mg; Cholesterol: 214 mg; Total carbs: 10 g; Fiber: 3 g; Sugars: 2 g; Protein: 3 g; Potassium: 168 mg
Shrimp and Grits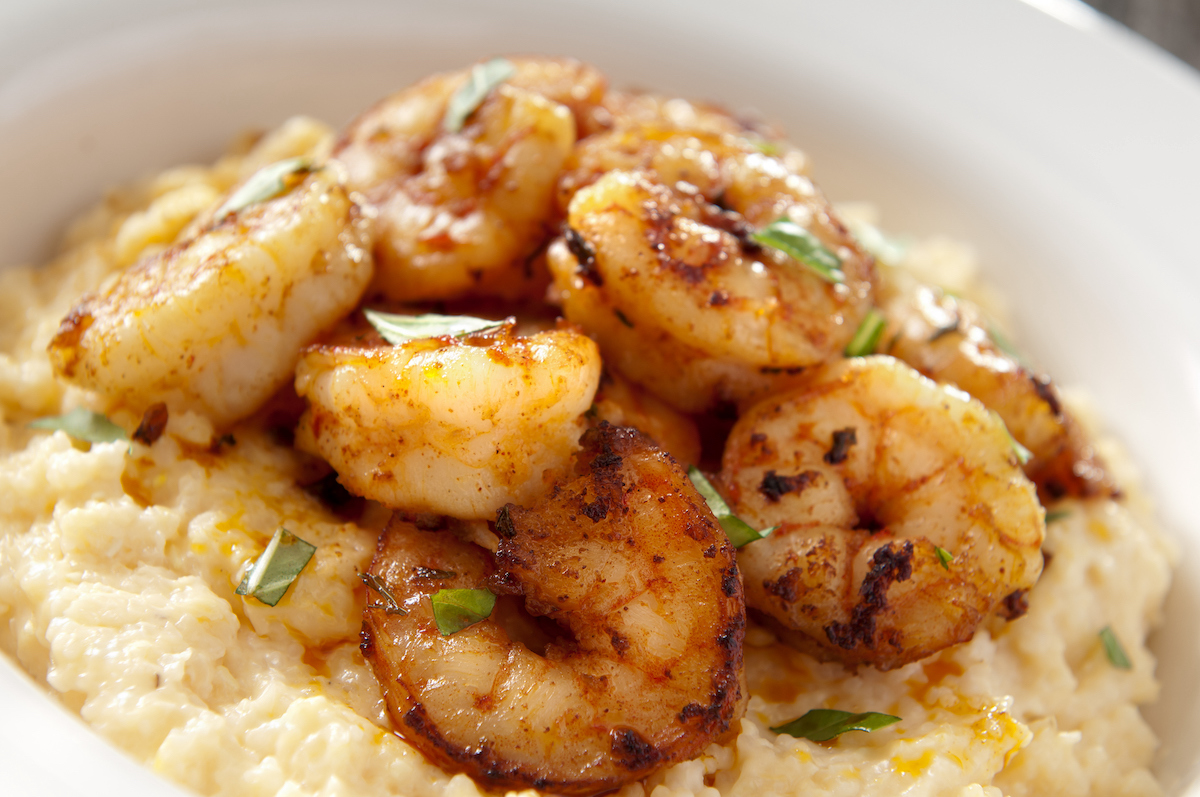 Celebrated as a popular dish from the southeastern U.S., shrimp and grits is believed to have roots in Charleston, South Carolina. While the dish was popularized in the early 20th century, written recipes from the Gullah Geechee, who are descendants of enslaved people from Africa, suggest that certain shellfish and maize dishes came from Africa.
Makes 4 servings
Prep: 10 min Cook: 45 min

Ingredients
½ Tbsp paprika
1/8 tsp black pepper
1/3 tsp garlic powder
¼ tsp cayenne pepper
½ tsp thyme
½ tsp oregano
Olive oil cooking spray
1 lb clean jumbo shrimp
1¼ cup fat-free milk
2½ cups low-sodium chicken broth
¼ cup water
1 cup dried grits
½ Tbsp butter
1½ cups grated cheddar cheese
1 Tbsp grated Parmesan cheese
2 sliced green onions or scallions
Preparation
Mix the paprika, black pepper, garlic powder, cayenne, thyme and oregano to create a spicy mix. Next, coat the shrimp in olive oil spray. Add the spice blend to the shrimp and mix to coat the shrimp well.
In a separate pot add the milk, broth and 2 cups of water, bringing to a boil. Once it boils, slowly stir the grits into the pot. Bring the pot to a boil, stirring to make sure that the grits do not clump. Once it boils, reduce the heat to low and cover the pot. Let the grits simmer for about half an hour, stirring occasionally. Pay special attention to the bottom of the pot so that grits do not stick to the bottom.
After 30 minutes, add the butter and cheeses to the grits and stir until well mixed. Remove the grits from heat.
Coat a skillet in a thin layer of cooking spray and place over medium heat. Add the shrimp and cook until the spices are blackened.
Place one serving of grits in a bowl and add one serving of shrimp. Sprinkle the sliced scallion on top and serve.
Nutrition Information
Serving size: 1 cup
Per serving
Calories:363; Total fat:17 g; Saturated fat: 10g; Sodium: 271 mg; Cholesterol:214 mg; Total carbs:16 g; Fiber:1 g; Sugars: 4g; Protein:38 g; Potassium: 225 mg
Slow Cooker Collard Greens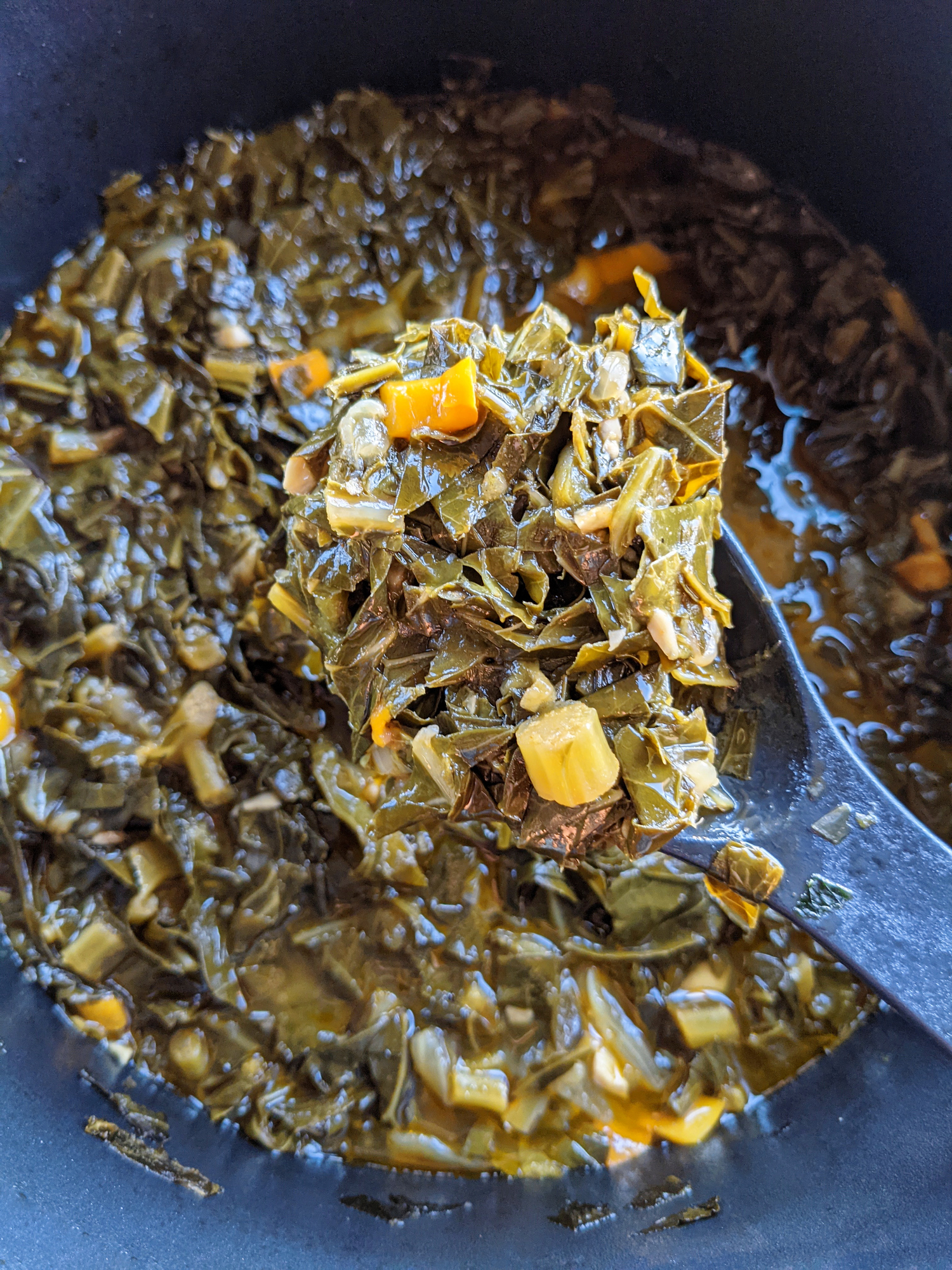 While collard greens have been enjoyed for centuries in many cultures around the world, Southern-style collard greens have become an American favorite. Many of the flavors and spices of this dish have roots in African cuisine. Collard greens are high in iron, vitamin A and many antioxidants. Try this low-sodium, reduced-sugar recipe!
Makes 12 servings
Prep: 20 minCook: 9hr
Ingredients
1 14-oz can low-sodium broth
2 lb chopped fresh collard greens
1 14.5ozcan diced or fire-roasted tomatoes
½ cup chopped sweet onion
2 Tbsp apple cider vinegar
1 tsp crushed red pepper flakes
1 tsp smoked paprika
½ tsp black pepper
Preparation
Place all ingredients in a 6-quart or larger slow cooker. Cook on low for 9 hours. Stir occasionally.
Nutrition Information
Serving size: ½ cup
Per serving
Calories:45; Total fat: 1 g; Saturated fat: 0 g; Sodium: 126 mg; Cholesterol: 0 mg; Total carbs: 7 g; Fiber: 3 g; Sugars: 1 g; Protein: 4 g; Potassium: 17 mg