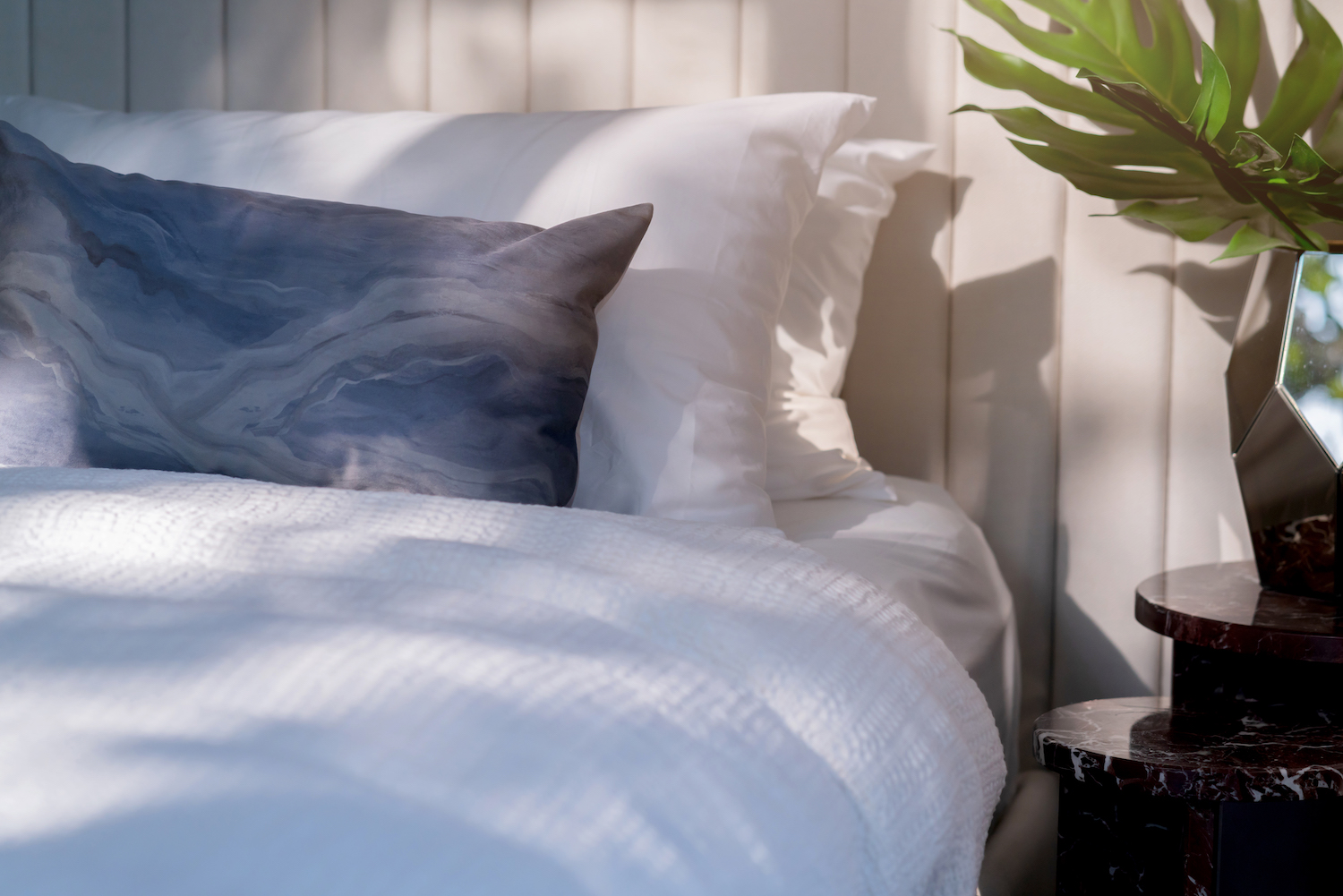 Every living creature needs sleep. And it may seem like the easiest thing in the world! Sometimes we can drift off to sleep without even meaning to. But there are some nights when falling asleep and staying asleep can be frustratingly hard.
Here's some helpful info about what causes insomnia—and what you can do about it!
What is insomnia?
Insomnia is the struggle to fall asleep, stay asleep or get good, restful sleep.
Experts usually recommend a good seven to nine hours of sleep each night. That's not always possible with life's many demands. But insomnia can cut into people's sleep schedules too much, or even prevent us from sleeping at all.
Short-term insomnia can happen when you're going through changes to your body or lifestyle. It usually only lasts a few weeks or less. But chronic insomnia is when you have trouble sleeping for more than three months at least three nights a week, and it's not caused by another obvious health issue.
What's so bad about insomnia?
A constant lack of sleep can:
Affect your mood

Raise blood pressure

Make it harder to manage blood sugar

Make it harder to focus

Make it harder to lose weight
Make it easier to gain weight

Cause you to doze off at work or while driving

Raise your risk for health problems
What causes insomnia?
Unfortunately, there are lots of different things that can throw our sleep cycles off balance. Sleep can be disrupted by any number of the following:
Lifestyle changes:
New medications

Jet lag

Shift work

Too much alcohol or caffeine

Too much napping during the day

Exercising too close to bedtime
Surroundings:
Uncomfortable beds

Temperature

Noise

Light

Too much movement from a partner
Physical issues:
Sleep apnea

Heart trouble

Menopause

Physical pain

Illness
Mental or emotional issues:
Stress

Loneliness

Anxiety or worrying

Depression

Schizophrenia
How can you manage it?
Luckily, there are a few things you can try to help get some decent sleep!
1. Be a detective. What's actually keeping you up? Look at the list above and give it some thought. The next time you have trouble sleeping, write down a few ideas about why. That can give you a better idea how to address the real issue.
2. Stick to a schedule. Try sticking to the same bedtime and wake-up time every day. Yes, even on your days off—at least until you start to sleep better! Doing this can help your body unwind and wake up when you actually want to.
3. Move your body during the day. Working out too close to bedtime can impact your sleep. But getting some physical activity earlier in the day can help reset your body's rhythms and tucker you out the natural way. It can also help you get a handle on anxiety, depression or other emotional stresses that might keep you up at night.
4. Curb the caffeine. Stimulants like caffeine can make it harder to feel tired. If you drink coffee or soda, try doing it earlier in the day. Or, you could try cutting out caffeine for a little while to see if that helps you sleep. Try out two of our favorite bedtime beverages.
5. Limit alcohol. Some people find that beer, wine or spirits can help them fall asleep. But alcohol is also shown to make sleep quality worse. Try limiting alcohol or even cutting it out for a bit to see if that helps you get deeper, better sleep.
6. Make your space work for you. Check out this guide to make sure your bedroom is comfortable. Try out different temperatures, sheets, pajamas, earplugs, nose-opening strips, blackout curtains or anything else you might need to sleep as soundly as possible.
7. Write down your thoughts. Are you worried about something? Try journaling about whatever is on your mind so you can get it on paper—and out of your head. Whatever it is, you can think more about it after you've slept. Here are some soothing bedtime journal prompts you can try.
8. Put your tech to bed. Research shows that scrolling through your phone or watching TV right before bed can disrupt sleep. So turn off your devices at least one hour before bedtime. Try doing a tech-free activity before sleep, like taking a shower, reading a paper book or something else that can put your mind and body at ease.
9. Don't fight it. If your body just can't fall asleep after trying these ideas, don't sit in bed stressing about it. That can make things worse! Get out of bed and do something peaceful like reading or knitting. Try to accept that we all have a sleepless night once in a while. This can help you avoid more frustration.
If you still have trouble sleeping after trying these tactics, check in with your primary care provider. They may give you more ideas or talk to you about medical options to help you get more sleep.