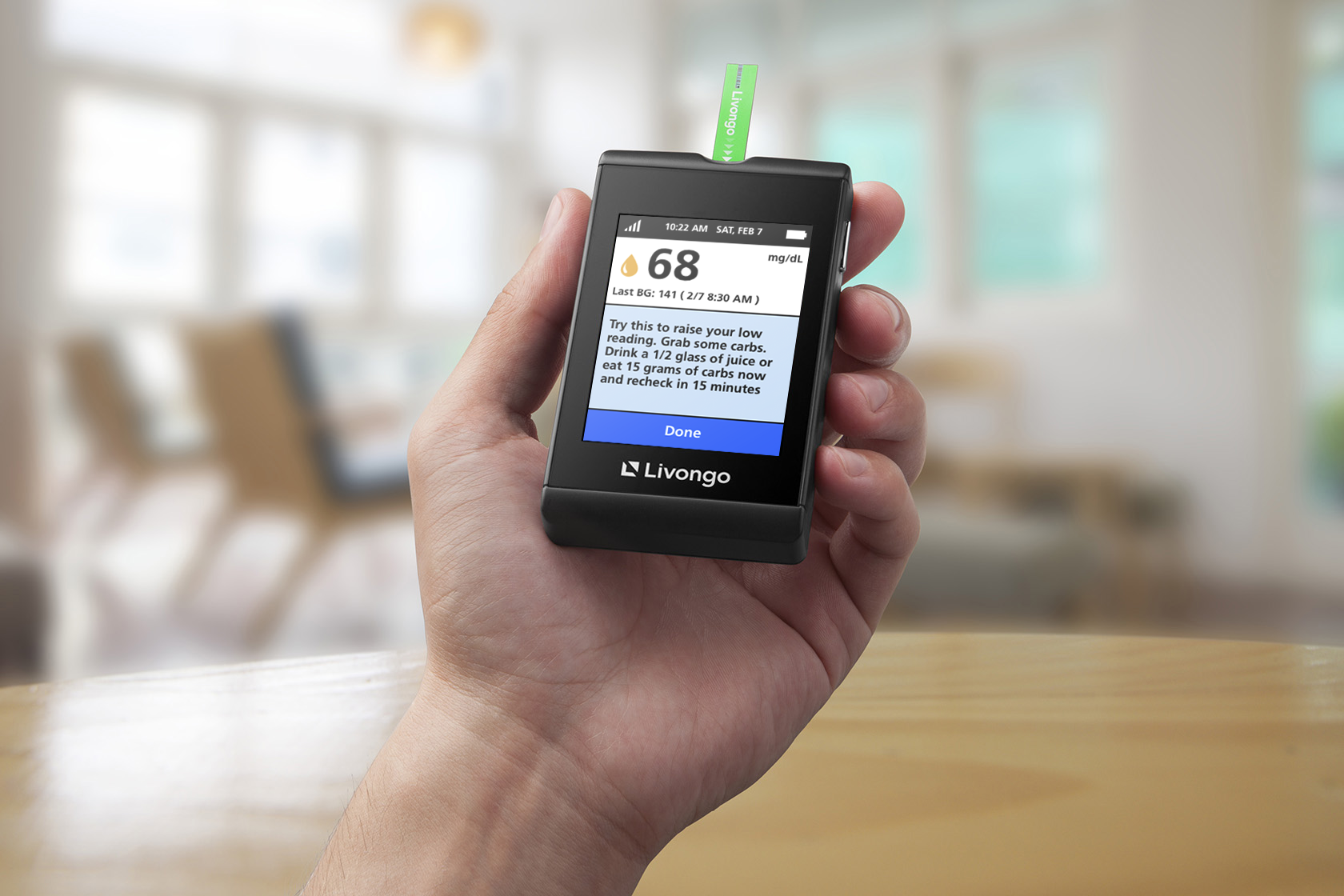 Blood sugar, also known as blood glucose, comes from the food you eat. The sugar in your blood is sent to your body's cells to be used for energy. It's normal for blood sugar levels to rise and fall over the course of a day. But when you have diabetes, it can mean that your blood sugar levels rise too high, too often.
Both high blood sugar and low blood sugar are dangerous and bring health risks. The American Diabetes Association suggests keeping blood sugar levels between 80 and 130 mg/dL before meals and less than 180 mg/dL 2 hours after a meal.
Every step you take toward a healthier life can help you manage diabetes. Taking your medicine correctly. Eating healthy food. Checking your blood sugar. Staying active. Quitting smoking. Getting enough sleep. All of these can help you stay healthy over the long term.
Why is that important? Managing diabetes can lower your risk of serious problems like heart disease, stroke, kidney failure, blindness, foot damage, and nerve damage.
How to Handle Low Blood Sugar (Below 70 mg/dL)
Eating too little, waiting too long between meals, more activity than usual, or taking too much medication can cause hypoglycemia, or blood sugar that is too low.
Always carry a source of fast-acting sugar with you. You can use it if you have symptoms of low blood sugar. If you have symptoms like feeling shaky or sweaty, check your blood sugar. If it's below 70 mg/dL, eat or drink 15 to 20 grams of fast-acting sugar to help raise your blood sugar. Examples are:
3-4 glucose tablets. You can buy these at most drugstores.

4 oz (1/2 cup) of regular (not diet) soft drinks

4 oz (1/2 cup) of any fruit juice

8 oz (1 cup) of skim milk

5-6 pieces of hard candy

1 Tbsp of honey or table sugar
Check your blood sugar 15 minutes after treating yourself. If it is still below 70 mg/dL, take 15 to 20 more grams of fast-acting sugar. Check again in 15 minutes. If it returns to normal (70 mg/dL or above), eat a snack or meal to keep your blood sugar in a safe range. If it stays low, call your doctor or go to an ER. Do not drive if your blood sugar is low.
Signs of low blood sugar can include:
Tiredness

Headache

Shakes

Sweating

Hunger

Feeling nervous

Eyesight changes

Drowsiness

Weakness

Confusion or becoming unconscious
How to Handle High Blood Sugar (Above 130 mg/dL Before a Meal, or Above 180 mg/dL Two Hours After Starting Your Meal)
Eating too much, too often, or not taking meds at the right time can cause hyperglycemia, or blood sugar that is too high. Infections or illness can cause high blood sugar even if you are taking meds correctly.
If your blood sugar is 250 mg/dL, you use multiple doses of insulin per day, and if your healthcare provider has talked with you about ketones, check your urine for ketones. If you have ketones, call your healthcare team. Think about what may have caused the high blood sugar so you can correct it and avoid it in the future. If you're not sure, talk to your healthcare team.
Let your healthcare provider know if you are frequently experiencing any of these symptoms of high blood sugar:
Frequent need to urinate

Dizziness

Drowsiness

Thirst

Headache

Nausea or vomiting

Stomach pain

Vision changes

Fast breathing

Confusion or becoming unconscious
Call 911
Call for emergency help right away if any of these occur:
Chest pain or shortness of breath

Fainting

Weakness of an arm or leg or one side of your face

Trouble speaking or seeing
ID Yourself
It's a smart idea to wear a medical alert bracelet or necklace. You can also carry a card in your wallet or emergency health info in your smartphone that says you have diabetes. This will help healthcare providers give you the right care in any situation.
Sources:
https://medlineplus.gov/bloodsugar.html
https://www.joslin.org/info/high_blood_glucose_what_it_means_and_how_to_treat_it.html
https://www.joslin.org/info/is_low_blood_glucose_hypoglycemia_dangerous.html
CLC13782.B