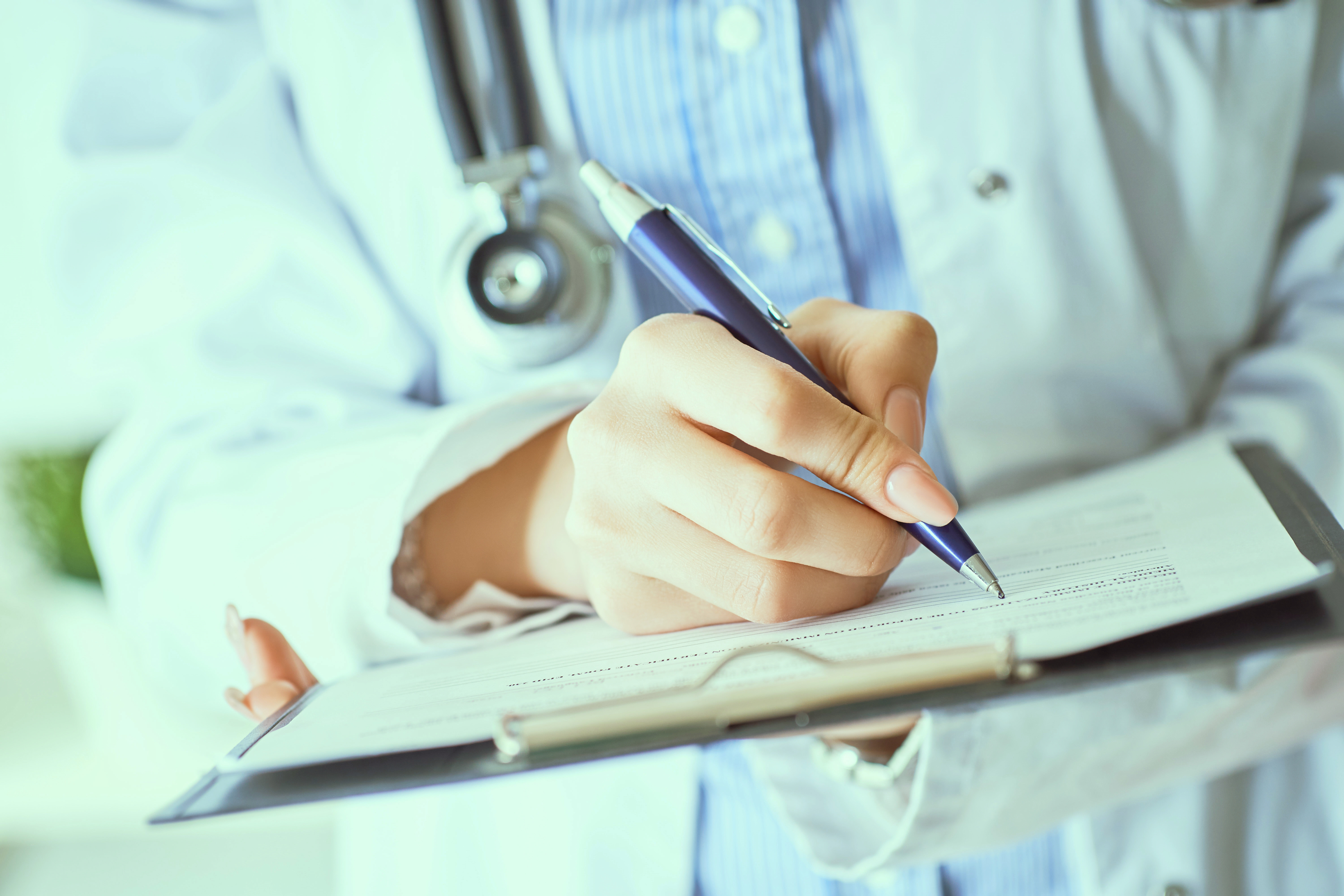 Now that you have diabetes, visits to your doctor may be a little different. Here are some tests you can expect, and why they are important:
Foot exam
Diabetes can lead to problems with your feet. It can cause poor blood flow. That makes it harder for cuts to heal. Nerve damage can lessen your ability to feel pain. This is called neuropathy. As a result, you might not realize you have a foot injury or infection. Either one can lead to more serious issues.
Thankfully, your feet can stay healthy with proper care. Be sure your doctor looks at your feet at each visit. This will help uncover issues before they become serious. Take good care of your feet by:
Washing and drying them every day

Wearing shoes and socks at all times

Checking for cuts or blisters

Using a gentle body lotion, but not between your toes
Talk with your doctor right away if you notice any cuts, ingrown toenails, or other changes to your feet.
Kidney test
Diabetes is the leading cause of kidney failure. Almost half of all new cases of kidney disease are due to diabetes. More than 180,000 Americans live with diabetes-related kidney failure.
Your doctor will do both of these tests to see how well your kidneys work:
ACR: The albumin-to-creatinine ratio (ACR) measures the amount of a protein called albumin in your urine. Too much albumin usually means you have kidney disease.

GFR: The glomerular filtration rate (GFR) is a measure of how well your kidneys take waste out of your blood. A lower score means your kidneys aren't working as well. Ninety or more means that your kidneys are normal, while 15 or below means they're not doing their job.
Cholesterol and triglyceride test
Having diabetes can make you more likely to have high total cholesterol. High cholesterol can up the risk of heart disease and stroke. People with diabetes may have higher "bad" (LDL) cholesterol. They can also have lower "good" (HDL) cholesterol levels. Eating healthy and staying active are the best ways to manage high cholesterol. Your doctor may also suggest a drug called a statin. These drugs help lower LDL "bad" cholesterol. Ask your doctor what plan is right for you.
A1c test
Your blood sugar level changes throughout the day. Blood sugar levels vary depending on the time, when you last ate, exercise, and more. That's why it's helpful to have a look at the bigger picture.
The hemoglobin A1c test (also known as A1c) tells you your average blood sugar level over the past 2-3 months. Your daily blood sugar checks tell you your blood sugar at one point in time. The A1c tells you if your blood sugar is too high overall.
The A1c test is so important that you should have one every 3-6 months. An A1c result of 7% or lower is ideal for most people. Talk with your doctor to see if you should aim for a different goal.
Take control
You can help your body stay well between visits. Here's how:
Quit smoking

. People with diabetes who smoke are more likely to have health problems. These include issues with your heart, kidneys, eyes, and nerves.

Get moving.

Regular exercise helps your body process insulin better. It also lowers your blood pressure and blood sugar levels.

Eat well.

Focus on fruits, veggies, whole grains, and lean proteins. A healthy diet can help your blood sugar, blood pressure, and cholesterol.
PM05019.B