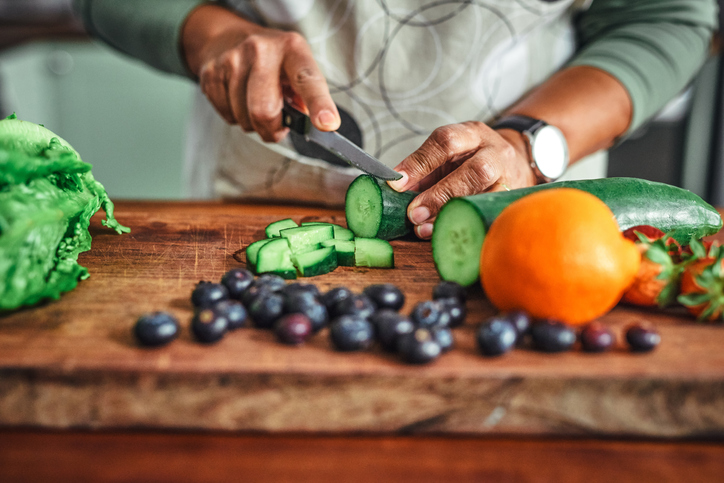 We have created a variety of meal guides packed with strategies and recipes to help you thrive in whatever eating style you choose. Pick the meal guide that best suits your lifestyle or try them all.
Planning healthy meals and snacks is at the heart of any wellness journey. But there isn't one meal plan that is best for everyone. We all have different nutrition needs, likes and dislikes, budgets, and more. That's why we created Your Guide to Healthy Eating.
Your Guide to Low-Carb Eating Plans
This plan is a low-carbohydrate, whole foods–based guide. The plan limits carbs while focusing on a delicious variety of proteins, healthy fats, fruits, and veggies. It's ideal for anyone looking to reduce their carb intake while still supporting their overall health goals.
Your Guide to Plant-Based Eating
This guide is packed with plant-forward healthy-eating and meal-planning tools. Each page will help you create a vibrant meal plan that works for you. Use it to create lasting changes so you can thrive. Enjoy!
Your Guide to Heart-Healthy Eating
If you're keeping an eye on your heart health, this meal plan could be perfect for you. This guide includes plenty of fresh veggies, whole grains, heart-smart proteins, and simple tricks to cut down your risk for complications from heart disease or high blood pressure.
Your Guide to Eating Healthy on a Budget
We've unlocked the secrets of good-for-you foods that won't bust your budget. Look no further for wallet-friendly meal planning and shopping tips. This booklet gives you the tools you need to affordably eat right, stay balanced, and live a vibrant, healthy life.
CLC13775.B