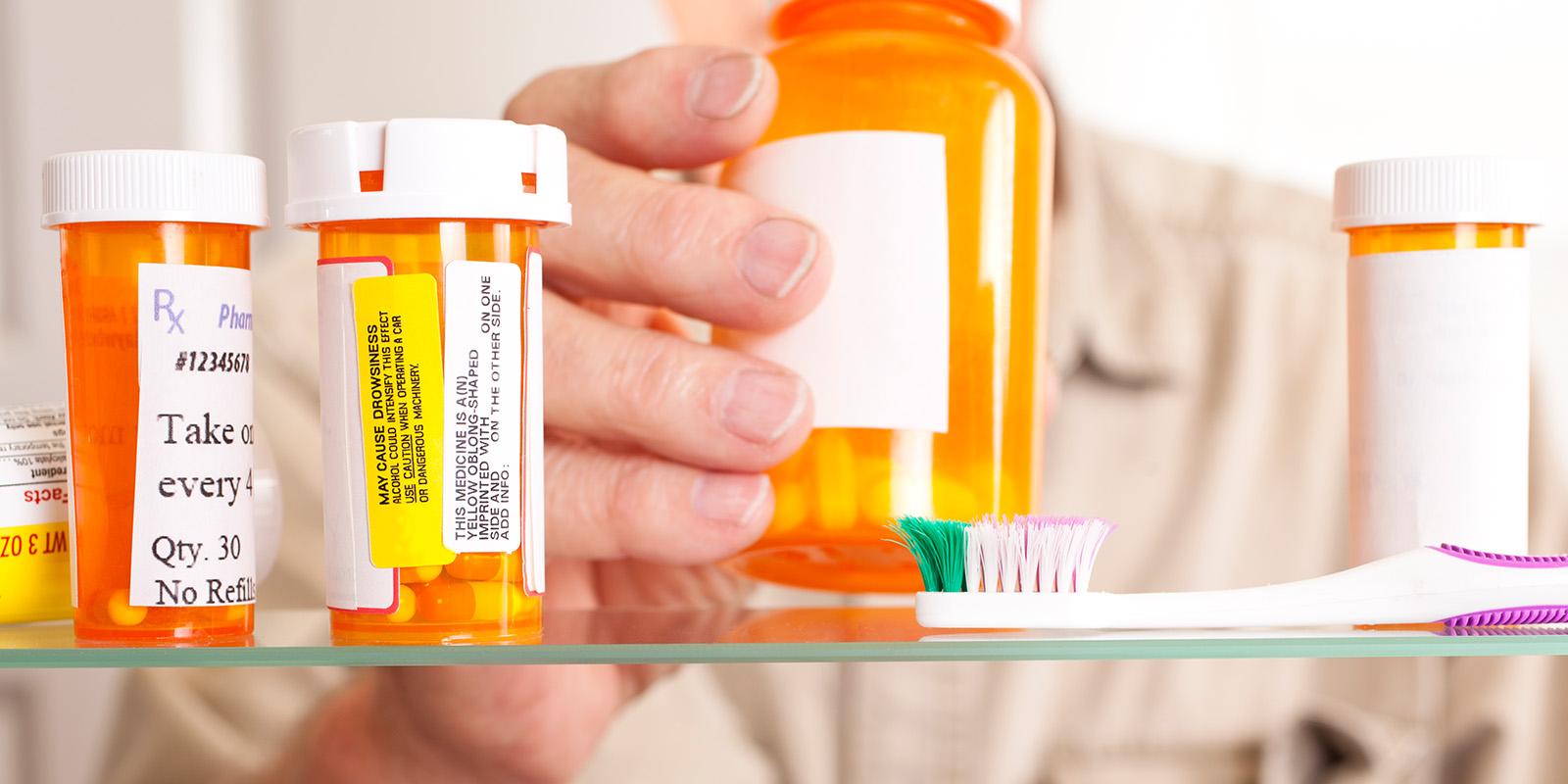 Staying healthy when you have a chronic condition often means taking medicine every day. Sometimes you'll need more than one. Each might be easy to take by itself, but it's important to feel comfortable when you have more than one to manage.
It can be easy to lose track of how and when to take all your medications correctly. You might forget to take one, or accidentally take two. You might mix up your pills, or take them at the wrong time. But making a mistake can lead to unwanted side effects. And when you take more medications, the chance of an unwanted side effect increases. This can discourage some people from taking all of their meds.
If you have trouble staying on track, here are seven simple ways to make it easy.
How to take multiple medicines safely
Know your medicines.

It's important to know why you are taking each medicine and how it helps protect your health. Stay informed about what each of your medicines is for and how it should be used. If you're unsure, the easiest thing to do is talk to your pharmacist, someone in your doctor's office, or a

Livongo expert coach

.
Tell your doctor about your medications.

Whenever you see a new doctor or pharmacist, tell them all the medicines you are taking. Include any over-the-counter drugs, supplements, or vitamins, too. This will help them spot any potential conflicts. It can be helpful to keep a list with the name and dosage of each medicine you are taking. You can even bring your pill bottles to your appointment.
Find out which medicines to take alone.

Some medicines need to be taken on their own or they can stop other medicines from doing their job. Make sure you also know which medicines to take on an empty stomach and which with food.
Discuss changes to your medications.

Adjustments to your medication are completely normal. If your health changes, your doctor may suggest changes to your medication. Your doctor may even suggest reducing or stopping your medication as you make healthier lifestyle choices. And sometimes, more effective options become available. It's helpful to discuss your treatment goal with your doctor from time to time, to see if changes are right for you.
Tell your doctor about side effects.

Some side effects are normal as your body gets used to a new medicine. Ask your doctor what to expect. If you have any serious or long-lasting side effects, tell your doctor. Similarly, some people have trouble taking medication. If you struggle to get pills out of the bottle or give yourself injections, it's OK to ask for help. Your doctor, pharmacist, or

Livongo

coach

can give you advice on how to make it easier.
Don't stop taking medication without talking to your doctor.

Even if you feel well, your medication is working to keep you healthy. If you want to reduce or stop your medication, always talk to your doctor first. It's also a good idea to check with your doctor or pharmacist when trying a new supplement, in case there are possible conflicts or side effects.
Stay organized.

Staying on track with a complicated medicine schedule can be tricky. Create a checklist for marking down each dose of medicine as you take it. Or, use a pillbox with compartments that organize your pills by day and time.
Medication helps you manage symptoms and protect your health. By coming up with a plan that works for you, you'll feel confident about safely taking them. If you have any questions about your medications, speak to your doctor, pharmacist, or Livongo coach.

PM05652.A