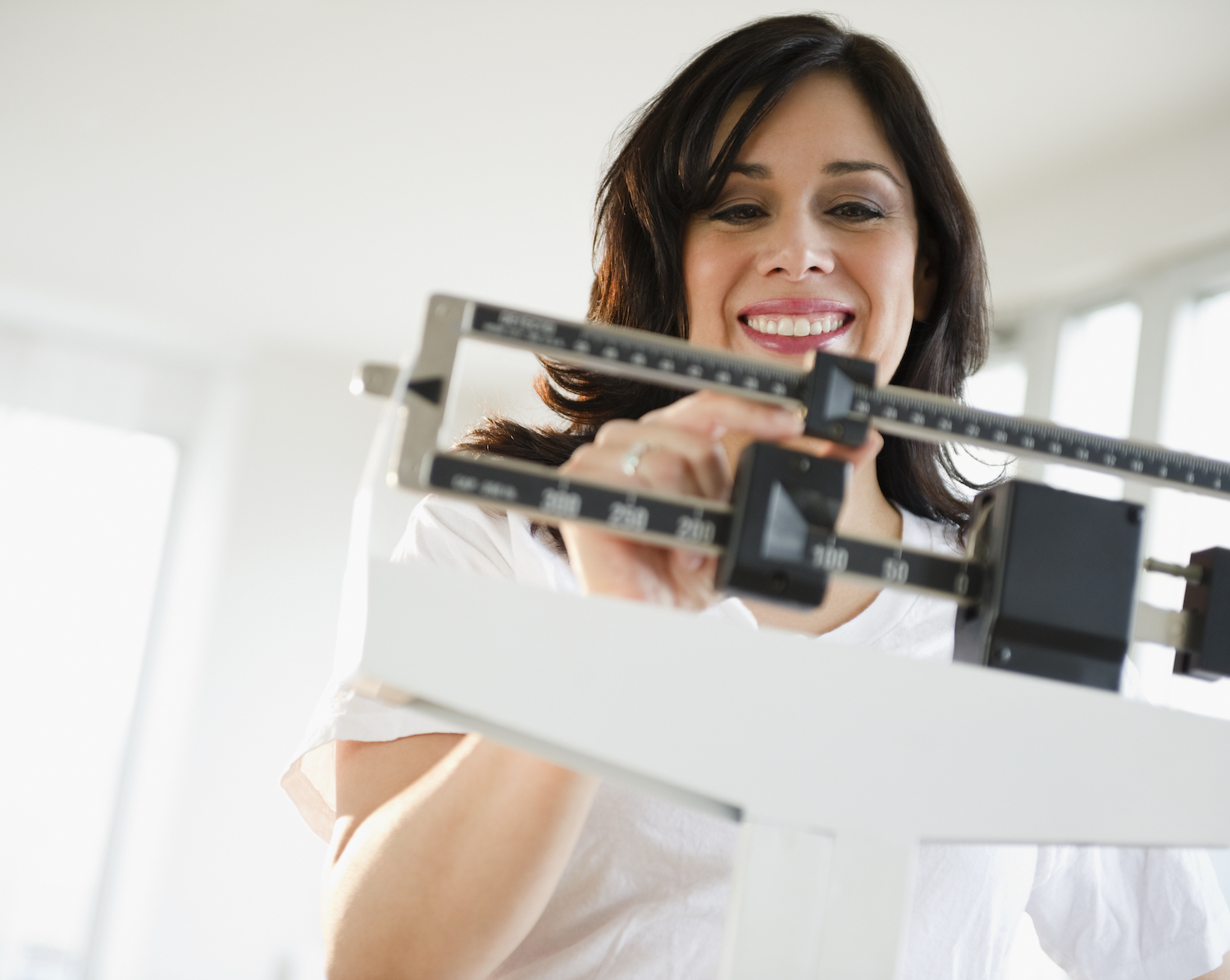 People with diabetes are often urged to lose weight. But sometimes people can have type 1 or type 2 diabetes and be underweight. Reaching and maintaining a healthy weight is important when you're living with a chronic condition.
General weight-gain tips
Here are some things to keep in mind when reaching a healthy weight means adding a few pounds:
Eat smaller, more frequent meals throughout the day.

Try aiming for six small meals/snacks throughout the day. This can help with building up your appetite and reducing blood sugar spikes after meals.

Aim to get more calories with proteins, healthy fats, full-fat dairy and healthful carbs.

Go for foods with lots of nutrients. See the list below for ideas.

Avoid low-fat foods and processed carbs.

Highly processed foods don't give you the best bang for your buck; they can fill you up too quickly or cause unnecessary spikes in your blood sugar.

Add in some strength and resistance training. This can help you gain weight by building muscle mass and bone density.

Visit the Exercise Videos in our resource library for ideas. Of course, check with your healthcare provider before trying any new kind of exercise.
Healthful foods
Looking for nutritious foods that will help you gain weight the healthy way? Here are some tasty options that can keep you satisfied:
1. Proteins
Fish

Eggs

Chicken

Turkey

Beans

Soy products
2. Healthy fats
Olive oil

Avocado

Nuts

Seeds (pumpkin, flax, chia)

Nut butters

Canola oil

Fatty fish (salmon, sardines)

Olives
3. Full-fat dairy
Whole milk

Unsweetened yogurt

Cottage cheese

Cheese

Cream cheese
4. Healthful carbs
Whole grains (quinoa, brown rice, whole wheat bread, granola)

Starchy veggies (peas, corn, potatoes)

Fruit
5. Supplements
Still having a hard time getting more calories from food or building your appetite even after trying these steps? Try adding a protein powder to your balanced shakes, or into foods like oatmeal or cottage cheese.
Snack options
Try some new snack ideas to boost calories:
Whole wheat toast with avocado and chia seeds

Full-fat Greek yogurt with granola and pumpkin seeds

½ banana with mixed nuts

Apple with peanut butter

Celery with cream cheese

½ avocado with salsa

Raw veggies with hummus

½ cup cottage cheese with berries and flaxseeds
Note: any time you make an adjustment to your diet intake, be sure you are regularly checking your blood sugar and sharing your logbook with your doctor in case medication adjustments are needed.
Important note
As you think about trying to gain weight, it's important to look out for blood sugar spikes. Before you start working on weight gain, be sure to check with your doctor about the following potential issues:
Your blood sugar numbers; uncontrolled diabetes can cause weight loss

Potential medication changes you might need to make if you change your diet

How much protein you take in (especially if you have kidney disease) and/or saturated fat intake (if you are at high risk for heart disease)

Other underlying conditions that could cause weight loss
For more personalized tips on gaining weight and managing diabetes, schedule a coaching session with one of our expert coaches!