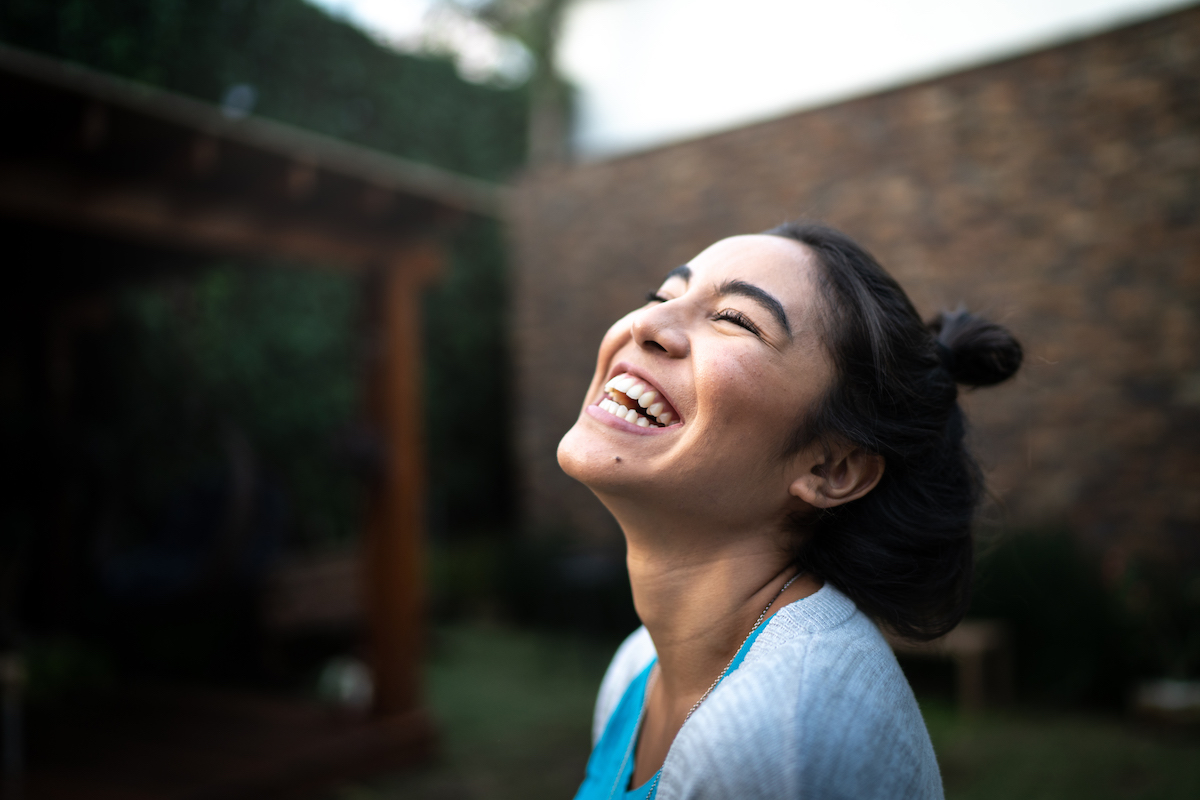 Feeling grateful for things when your life is going well can come naturally. But when things get difficult, gratitude might be the last thing on your mind. Practicing gratitude in your toughest moments can have a positive effect on your mood. Let's look at the science of gratitude and explore ways to build a daily practice. 
How gratitude affects the body 
When you feel gratitude, your brain releases dopamine and serotonin. These neurotransmitters are called "feel-good" chemicals because they improve your mood. When your mood improves, you may feel more motivated to do things you enjoy. This is how gratitude can create a positive feedback loop for mood and behavior.  
Studies show that people who practice gratitude daily report fewer symptoms of depression and anxiety.  If you find yourself struggling, try some of these gratitude practices below. If you have a myStrength account, search for the activity "Gratitude reduces stress."
Starting a daily gratitude practice 
It is important to practice gratitude daily. Think of a time of day when you can set aside a few minutes. Try one of these practices daily until it becomes a habit.  
Gratitude list: Take some time to list everything you are grateful for. There is nothing too small for gratitude. You can be grateful that the sun rose this morning, for example. You can write down your list to read later.
Journaling: Pick something you are grateful for. Write about it. Set a timer for as little as 5 minutes and write until the timer runs out. You can also revisit this journal entry later.
Thank someone: Think of something someone has done for you recently. You can write about it, or you may reach out to them to thank them.  
Coping with complex emotions can be challenging. While there is rarely a one-step solution, creating a daily gratitude practice can help.